Google AdWords Specialists

"Monday's normally a quiet day for us but we were just inundated with phone calls and couldn't get our other work done."
Google Adwords Setup & Management From Just $5/per day! No Contracts & No Fuss!
With a team of qualified Google Certified Professionals, we will provide you with affordable Google Adwords campaign set up and management services whatever your business. We are proud to be a Google Adwords Certified Partner and our Campaign Managers are fully trained on getting you the most return on your advertising dollar.
We have accounts ranging from $100/month to $50,000/month currently under our management across a wide range of Australian industries. Whether this is your first time advertising on the Adwords platform, or you are just finding it takes up too much of your time and want to outsource, we have a management package to suit you. With customised reporting and your Campaign Manager just a phone call away, it's a no fuss service. Plus, we don't lock you into any long term contracts.
Our specialists can assist you by creating and managing an advertising campaign that provides measurable results.  Use us to liven up your Mondays, like we did for Rodin Clinic!
How do I get started?
To begin your own online marketing success story, book a free Online Strategy Analysis with one of our qualified consultants. During the consult, we will get to know you and your business and will provide you with a written strategy recommendation outlining how you can achieve success online.
After the consult, if you feel we are a good fit to help you deliver this strategy, that's great! If not, that's OK too! So what are you waiting for? Book today!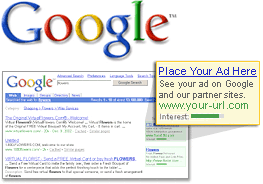 What is it and how does it work?
Commonly known as 'Sponsored Links,' 'Cost-Per-Click (CPC)' or 'Pay-Per-Click (PPC)', you pay Google every time a potential customer clicks on your advertisement.  Each program provides excellent real-time reporting so we can manage your budget tightly and monitor the success of your advertisements. This way, you know exactly where your advertising spend is going.
Our Google AdWords setup and management service includes competitive analysis, campaign structuring, tested ad variations, on going maintenance and recommendations.  We will recommend and implement the structure of your PPC advertising campaigns, the ad groups, keywords, ad display variations and budget per campaign.  This recommendation is a starting point from which intense refinement takes place once click data has started accruing.